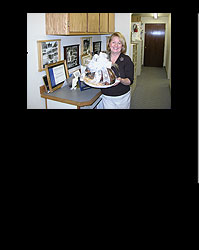 Community
D.L. Henricksen believes it has a responsibility to be a good corporate citizen. When possible, we provide support to specific organizations, associations and community groups who embody the ideals of our corporate philosophy. We are proud to provide support to the following:
Boys and Girls Clubs of America
Habitat for Humanity
Tacoma Rescue Mission
American Heart Association
American Cancer Society
Susan G Komen
LEAP Program, City of Tacoma
Movember
Fife Junior Football
Holiday Lights
YWCA
Northwest Harvest
In addition to the above organizations, D.L. Henricksen's largest community action is through Relay for Life. D.L. Henricksen has an annual team in the Fife Relay for Life and is excited for the annual fundraiser efforts and all that the organization stands for.