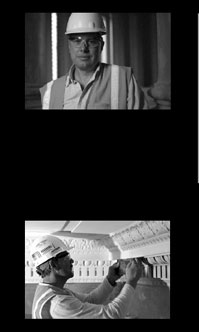 About D.L. Henricksen
In 1948, we were founded by a true craftsman.
And his artistry and ethic live on in the buildings he restored and in the company he built.
Today, you can see it in everything we do. From an historic renovation to the way we train our team in safety. To the way we work as a partner with our clients. There's a pride in our work and integrity in the way we do business.
At D.L. Henricksen, craftsmanship is more than just a word. It's the soul of our company.
We sweat the small stuff
To be a true craftsman, you are as demanding of yourself as you are of your team. Patching a piece of molding. Taping drywall. Estimating a project. Communicating with a client. Solving problems. Each new project presents a complex set of issues that demand an exceptional attention to detail.
And we know about the details. With more than 65 years in the interior/exterior contracting business, we have the experience and resources to manage any project. We bring them in on-time and on-budget, but never compromise the quality or integrity of the work.
This approach has earned the trust of contractors and architects who enjoy long-standing relationships with our company.